Bashundhara Training & Testing Centre is widely appreciated for providing all the technical support and interviewing facilities to recruiting agencies in India and Abroad. Including this we provide all the necessity and hospitality to our delegations recruiting agencies as well as we conduct our technical test in proper and genuine way. Here is a list of some of the very crucial products and services that we impart while providing training to the candidatures by Bashundhara Training & Testing Center.
Section of Testing Department
Training and Testing Plumbing and electrician.
Fitter fabricator, steel fixer testing.
Testing Gypsum, tiles, marble, plaster mason.
Providing testing and training 6G, Arch, Argon, Structure welding area.
Well certified heavy machinery use for testing and training.
We serve ourselves committed towards offering the best world class quality training center in all over the world and facilitate our candidates with vast efficiency and technical skills. Apart, we are termed to serve with adequate and expert manpower from our training center to our esteemed clients located in different part of the world.
We serve with well organized training and testing centre.
We are assisted by adequate manpower, space, latest Equipments, instruments that is required for training and testing of the candidates.
We serve coordinal environment, well trained staff to support our candidate during Interview related with office jobs and any other computer related query.
We provide Technical evaluation for as per international standard to meet requirement of construction, maintenance and industrial sector.
We help all our esteem domestic and international clients to employee the right candidates for the right job.
Welder/Fabricator/Fitter Department
Tig Welder (Argon)
6G Welder (MS / CS Pipe)
Pipe Fabricator
Pipe Fitter
Structural / Steel Fabricator
Structural / Steel Fitter
Gas Cutter
Duct Fabricator
Aluminum Fabricator
Diesel Pump Mechanic
Diesel Generator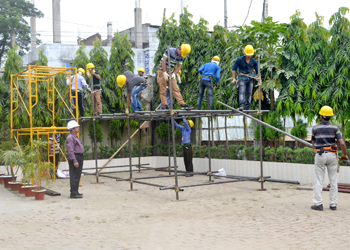 Civil Department
Steel Fixer
Mason
Shuttering Carpenter
Plumber
Scuffolder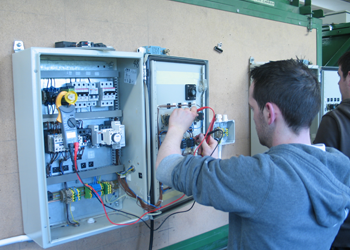 Electrical Section
House Wiring
Industrial Electrician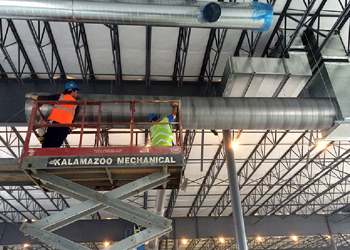 Mechanical Section
Duct Insulator
Duct Erector
Rigger
Heavy Equipment Mechanic
Our expertise Technical Staff
Civil Engineer (B.E.) 15 years Gulf Experience
Electrical Engineer (B.E.) 5 years Gulf Experience
Mechanical Supervisor. 4 years Gulf Experience
Civil Trainer (Diploma in Civil). Gulf Experience
Electrical Trainer (Diploma in Electrical). Gulf Experience
Office Co-coordinator.
Computer Operator
Our Training and Placement
Bashundhara Training & Testing Centre successfully tends to cooperate the capital city proficiently and serve to meet the ever – growing needs of the international trade and business. We are assisted by adequate manpower, space, latest Equipments, instruments that is required for training and testing of the candidates. Our training centre is assisted by well qualified and well mannered Civil Engineer, Electrical Engineer and Civil foreman having vast experience in Gulf countries to support the candidates during the interview related with office jobs. We are widely famous for conducting interview program in our center premises. We help all our esteem domestic and international clients to employee the right candidates for the right job.
Candidate get promising career when they come to us for an adequate and effective training and skill that matches their capabilities. Our reliable and secured training and testing center makes candidates can feel themselves satisfied.
Training Centers Infrastructure
Our center is FULLY SELF SUFFICIENT with the following facilities
1.Catering
Trainees are provided with freshly cooked meals daily by our in – house caterers. The menu and food quality is closely monitored daily to ensure that our trainees get the sustenance that they need. The menu is constantly reviewed based on feedback from both staff and trainees .Special meals are also provided during special occasions such as the Holy Month of Ramadhan.
2.Accommodation
Community Living is part and parcel of our training centre. Here trainees will not only pick up safety and construction skills but also meet new friend and possibly future colleagues when they travel to singapore or the Middle East .Peer learning also occurs on a daily basis as they`re all living under one roof.
3. Power supply
Each center has its own power supply with emergency back-up generators to minimize disruption to the training schedule should there be a power failure.
4. 24-hours security
Security personnel are on duty round the clock at all our centers. We also operate a system whereby center staff and supervisors also provide close supervision during off-training hours and during training breaks.
5. Indoor and Outdoor Training Sheds and Classrooms
Theory lessons can be conducted in the comfort of both indoor and outdoor classrooms. The indoor classrooms are large enough to accommodate more than 200 trainees.